Dean's favourite illustration work is for picture books, and when he writes them too, even better!
Bradley's got big feet. Really, really, really big feet!
He doesn't know why he's got them - maybe he's from another planet. So while everyone else is following giant footprints all over town, Bradley's just trying to find out where he comes from.
Written, Illustrated and Designed by Dean Gorissen.
Published by Windy Hollow and available in hardback at my store, here!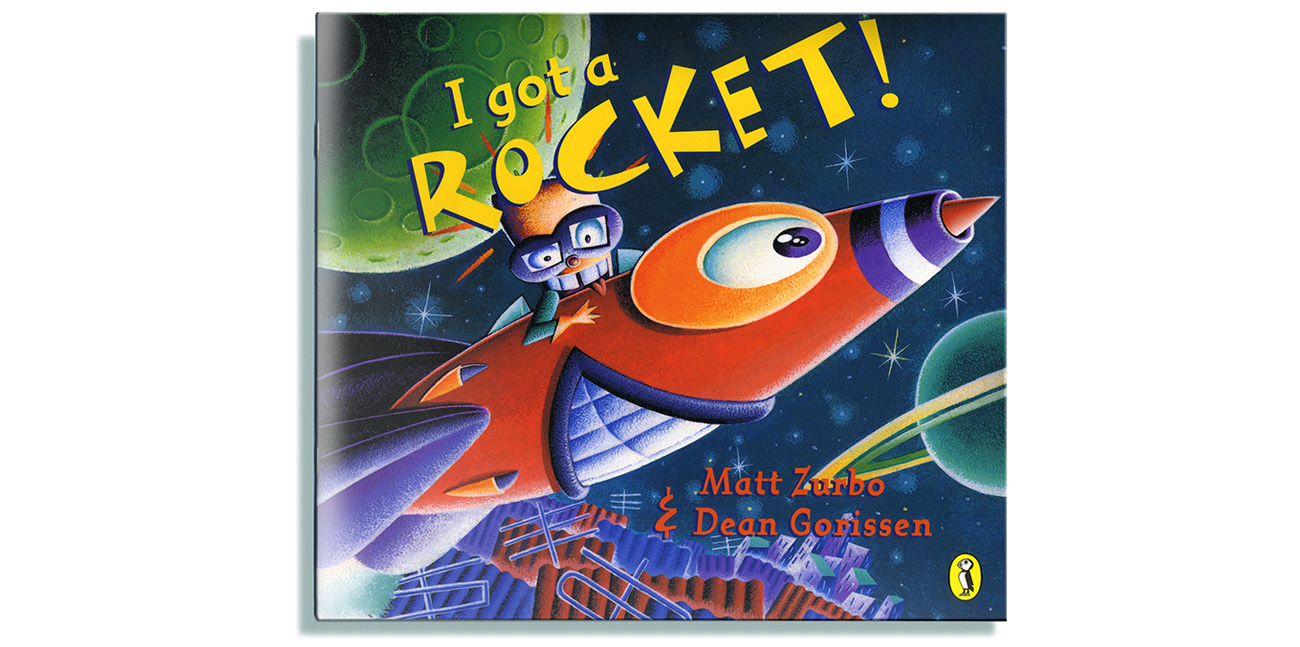 Lets face it, we all want one. When his friends are getting scooters, dolls, toy tractors or even hot rods for their birthdays, our hero gets the best present ever!
The book that inspired the Emmy Award Winning animated series.
Written by Matt Zurbo, Illustrated by Dean Gorissen.
Published by Puffin/Penguin and available at my store, here!